Call or use our contact form to make a reservation for your group today!
Admission/Field Fee:
(this is paid by all players visiting High Performance Paintball)

$10
All Day Air (one tank per customer):
CO2:
All Day Air is unavailable
for CO2 air tanks
Rental Equipment:
(this includes your gun/marker, goggle system, and air tank)
$15

Rental Tank (includes All Day Air):
$10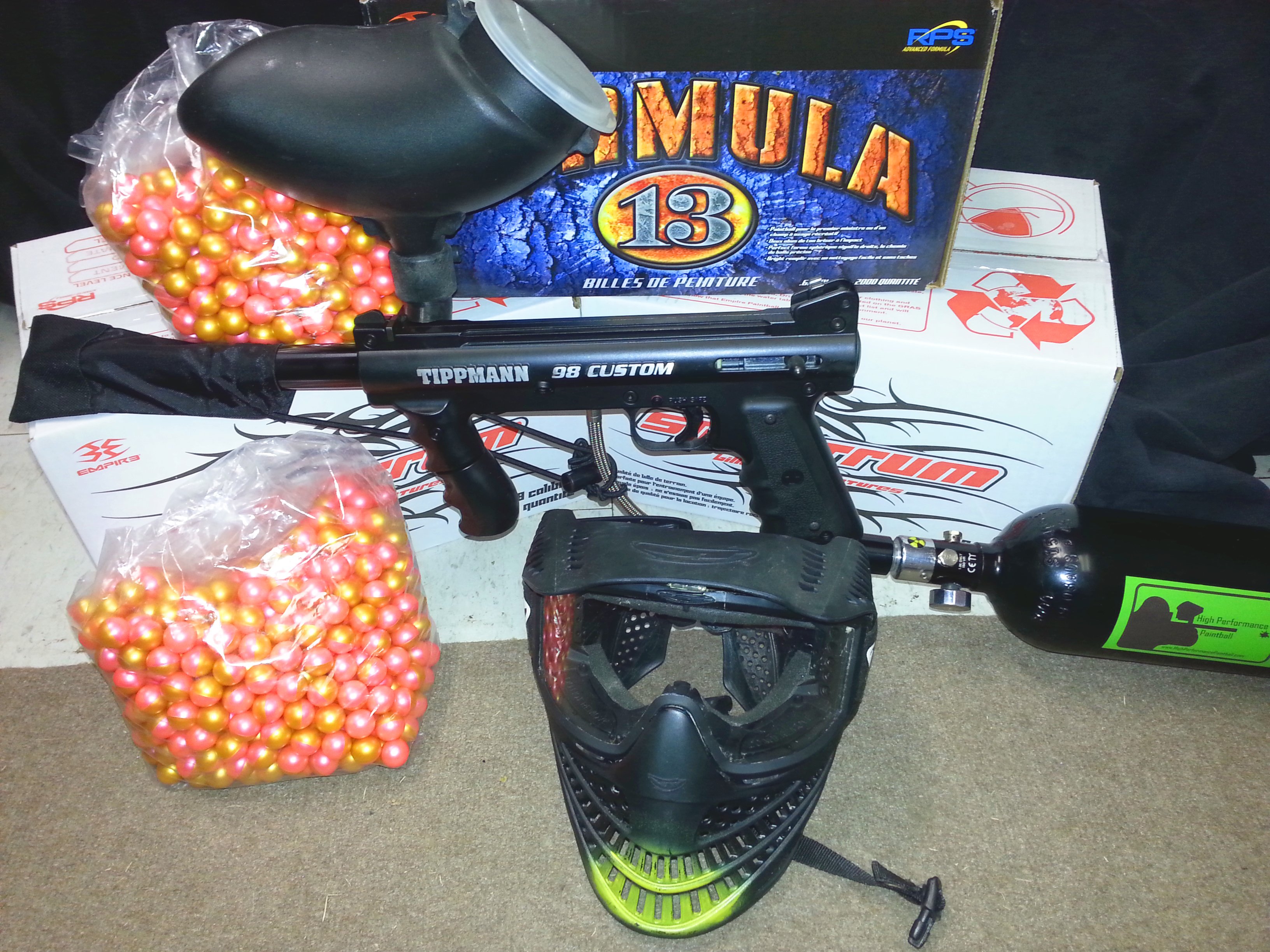 You may NOT bring your own paintballs to High Performance Paintball!
All paintballs must be purchased from High Performance Paintball.
1 bag (500rd): starting at $15
1 case (2000rd): starting at $50

Air (single air fill):
CO2: $0.50 per oz (ex: 20oz tank - $10.00)
HPA/Compressed Air: $1 per 1k psi (ex: 4500psi tank - $4.50)
Do you have a birthday party, youth group, or business outing you're trying to plan? Use our contact form to provide us with some information, and we will send you information on our group rates.